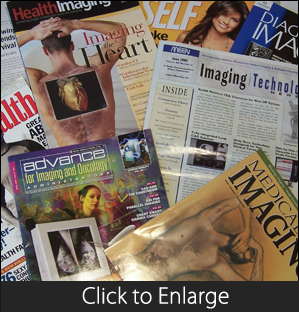 Take your cutting edge medical advances further with educational materials created by ckj Communications in the San Francisco Bay Area, California. Our team develops and distributes brochures, web content, and other materials to help inform and educate physicians and potential patients about your new healthcare technology. Not only does this spread the word about your advancement, it also builds demand. Building demand for your new technology leads to wider adoption of your product allowing you to improve the lives of more people.
Educate Physicians and Potential Patients to Create Demand
Help your technology make the jump from the drawing board to broad clinical use with our educational materials. Whenever an advancement is made, people want to know several vital details, such how it improves efficiency and productivity, how it is relevant to medical practice, and why it is better than the technology already in use. We help you develop a wide variety of educational materials to better communicate the advantages and importance of your technology. This includes brochures, news articles, press releases, webinars, videos, web content, and outreach to help drive booth traffic at key medical meetings. Once your physicians are educated about your technology, we focus on educating potential patients in order to create demand and drive adoption.